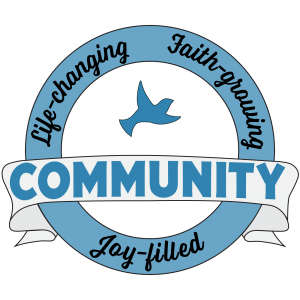 We are creating joy-filled, faith-growing, life-changing community.
This purpose statement reflects the unique ways that we live our the Great Commission in our neighborhood, as a part of the building of the Kingdom of God

Further, we are convinced that
Prayer changes the world
Joyful people live generously
Disciples never stop growing
Loved people serve people
As a Lutheran church, our faith is rooted in the faith that has been passed from generation to generation. Here at Spirit of Joy!, we express these foundational beliefs by saying that:
We worship the God of creation who delivered Israel through the Sea, the same God who became flesh in Jesus Christ in order to share the power of God's Kingdom, the same God who moves through our lives as a powerful, inspiring Spirit.

We are saved by grace – at the heart of our faith, our lives, and our community is the gift of God toward us and the world.

The Christian life and Christian community is marked by the gifts of the Spirit: love, joy, peace, patience, kindness, generosity, faithfulness, gentleness, and self-control.
Learn more about what you can expect when visiting Spirit of Joy! or meet our staff. We are a congregation of the Evangelical Lutheran Church in America (ELCA). We work with a variety of mission partners who make our ministry possible.