Fear is all around us.
Will we have enough for this month's bills?
What should we do about border security, or school shootings?
What if we fall victim to an online scam?
Will my loved ones get sick?
Every time we turn on the tv, radio, or log in to social media we are reminded of all of the people, things, and situations we need to be afraid of. As if human beings aren't good enough at generating fear and anxiety ourselves – we have even more thrown at us!
Where do we turn in the midst of all this fear?
Join us for worship this Advent as we encounter the words spoken by the angels, by God, and by Jesus:
Fear not
Join us as we encounter the one story that challenges all of our fears and transforms them into hope. 
Sundays, 10:00 am
Starting December 2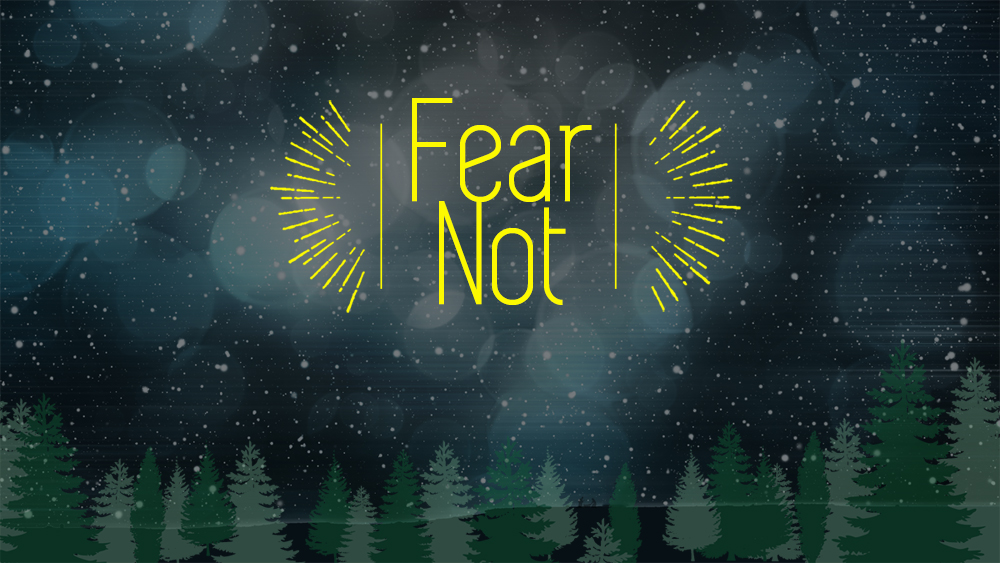 ---
Making Christmas plans?
Join us for Christmas Eve worship on December 24, at 6:30pm. Our Christmas worship is a powerful, family friendly way to experience the story of God's grace.