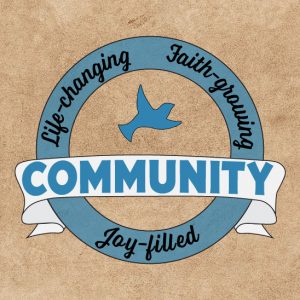 We have been in pandemic-mode since the middle of March, for four and a half months. People have asked me – how is our congregation doing?
Overview
In mid-March, we moved to online-only worship. As case numbers decreased leading into May, the Leadership Team made the decision to return to in-person worship. We made adjustments to our space and how we were worshipping for safety, and worshipped in the building for 6 weeks. As case numbers spiked in our county in July, we returned to online-only worship.
As Pastor of the congregation, I have attempted to touch base with most of the members of our community in some way or another.
We have had two isolated cases of Coronavirus in our congregations. In both cases, the individuals either had minor symptoms or were asymptomatic.
A small number of members have been laid-off during this season, or had their work-loads lightened.
On a very personal level, I miss you all. It is hard to not see your faces every Sunday morning.
Worship
Our Worship Team has been fantastic during this season!
I want to thank Lori Shownes, Phil Anderson, Reggie Bruhn, Mary-Lee Miller, Allan Stern, and Lori von Heyking. As we have made adjustments over the last 4 and a half months, they have been flexible and adaptable.
Our worship has primarily been on Facebook live every Sunday. Around 40 devices (70-80 people) tune in for the live service and participate that way. Another 20-30 people watch the service after our live worship. Still another 25 people download the sermon audio and listen to that. Erring on the side of underestimating, somewhere in the neighborhood of 100 people worship with us each week in some manner.
Moving forward, we are continuing with the current live-stream set up, while also looking at other creative options for communion and community.
Community
Just as the pandemic hit, we were in the process of launching new Bible studies.
Those moved to digital platforms, and we have about 15 people engaging in deep conversation and Bible Study every week.
This week, we are starting a new small group called "Crucial Conversations." We are looking first at the question of how people of faith address issues of race in our culture.
Things on the agenda include thinking about how we involve our children and youth with the current restrictions on in-person gathering.
Financials
This community has been generous during this difficult time. I am deeply grateful to each of you for your continued generous support of the ministry we share.
While there are expenses to make our online ministry happen, and to make the transition as quickly as we did, the Leadership Team has worked hard to keep expenses down this year. This has been aided by the building being empty more often, decreasing our expenses.
We received a PPP loan from the federal government in the Spring. This enabled us to pay all of our Children of Joy! teachers and staff their full salaries despite the lowered school income for that time.
Our Capital Fund, which we use to pay our mortgage account, is running about even on the year.
Our General Fund, which pays all the rest of our expenses, is not only in the black — it is better than it normally is at this point of the year.
Children of Joy
Our preschool ministry followed the example of the school district, and canceled in-person instruction in the Spring.
As Fall approaches, plans are being made for the new school year. As you might imagine, the situation shifts regularly as we track the requirements of the state Health Department and the needs  of our families. The current plan is the the Preschool will be in session this Fall, with a mix of in-person and online instruction.
I would invite your prayers for our COJ administration as they put this plan together, and for our teachers and families as they get ready for the new year.
Moving Forward
The number one question I get asked:
When will we be able to get back to normal worship?
The simple answer is I don't know.
No one does. In-person, community worship is one of the highest-risk activities out there. The combination of being in an enclosed space with the same people for an hour, with singing, and speaking in unison creates an environment that is highly conducive to sharing this type of illness.
But more importantly, we can't go backward.
We can make the most of right now. And we must move forward not backward.
Online worship is here to stay, even after we return to the church building. This is part of our new reality.
Social distancing of some sort is likely around for quite some time, so that even as we return to the worship space we will have to ask questions and make adjustments.
This is a great time to be the church!
Everything is on the table.
How can we feed our spirits in this new reality?
How can we connect with one another in new ways?
How can we invite new people into our community?
None of this is something that I can, or should, do alone. The task ahead is for all of us. Let's be creative together. Let's try new things, experiment, and explore.
Our mission remains the same – to create joy-filled, faith-growing, life-changing community. But we are looking for new ways to do this.
The good news is we know how to do this.
When I came to Spirit of Joy! six years ago, it was a huge transition. We put everything on the table. We experimented and tried new things.
We have been doing this for six years. Of all the churches out there, we have been training for this moment.
The great news is we are not in this alone.
The God who led Abraham and Sarah on their life-changing journey promises to lead us.
The God who guided Israel through the desert promises to guide us.
The Savior who lifted Peter out of the sea when he started to sink promises to lift us.
The Spirit who inspired the first disciples as the church was formed promises to inspire us.
I don't know what our destination is. We are doing something that has never been done before.
But I know that God will walk alongside us, will inspire us, will lead us, and show us the way.
Be joy in the world!
Pastor David