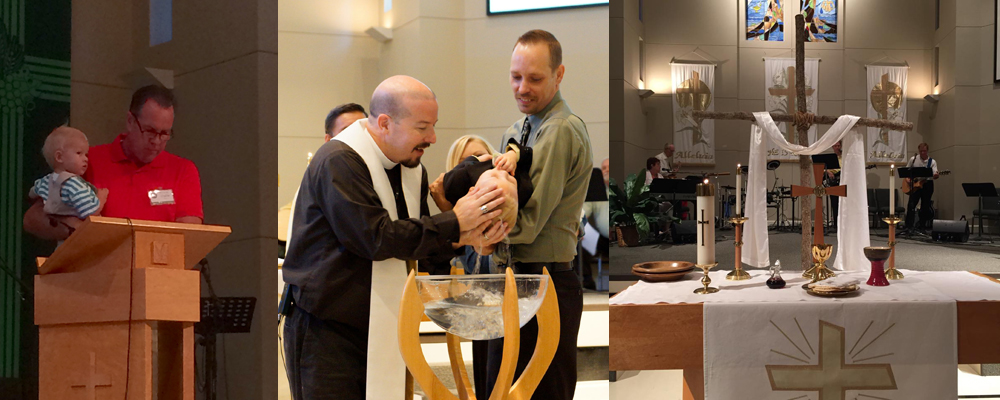 What Will I Experience in Worship at Spirit of Joy!
A loving community of people who are passionate about growing in faith.
Worship that is joyful, inspiring, and heartfelt.
Modern and ancient forms of worship meeting together as we praise God.
A family-oriented experience where both children and adults of all ages are engaged.
What to Wear?
When attending a church for the first time, people often wonder what they should wear.
In our community, people wear the clothes that make them feel most comfortable worshiping God. There is not expectation of a certain style of dress. You would not be out of place in jeans, or in a shirt and tie, or anything in-between. We believe that being present together in worship is much more important than what we wear on Sunday morning.
Children in Worship
At Spirit of Joy!, we believe that worship is for all of God's children. Children of every age are welcome to fully participate in worship, and parents with young children can feel comfortable knowing that the sounds of children are part of our joyful praise.
What is Communion?
Every week when we gather, we participate in Holy Communion – sometimes also called Holy Eucharist. As we share in bread and wine, we believe that Christ is truly present in the sacrament and among us. We welcome all baptized persons to join us for Communion as they are comfortable doing so.
What About Sunday School?
At Spirit of Joy! we believe that every generation has something to teach us, and every generation has something to learn. We are better together.
We gather every Sunday at 9:00 am with disciples of every age for our intergenerational education hour – Growing In Faith Together (GIFT). During GIFT we all learn from the gift of the wisdom of our faithful elders, and we all learn from the gift of the wonder of our curious youngsters. Throughout the school year, we talk together about faith, play and sing together as we learn, and the Spirit of Joy! Puppet team help us to learn the stories of Scripture.
From six months old to 90 years old, everyone has a place at gift as we grow deeper in faith and discipleship.