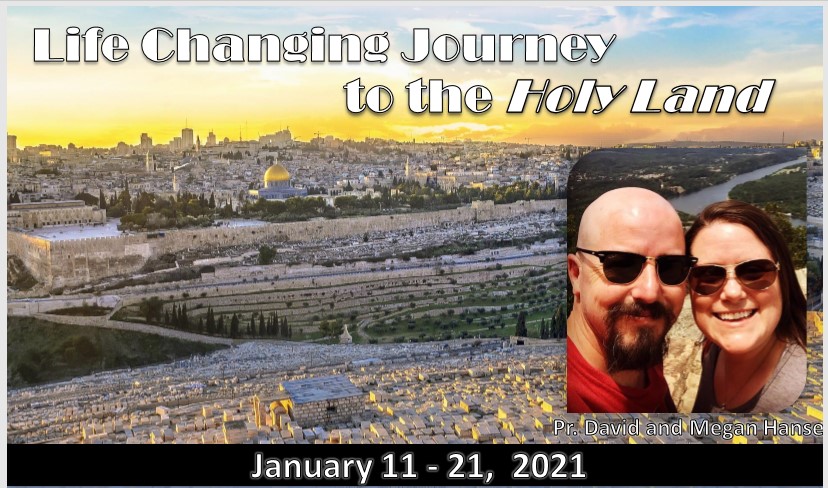 Pastor David and Megan Hansen invite you to be a part of this life-changing pilgrimage to the Holy Land.
Together, we will experience first-hand the places the shaped the life and ministry of Jesus.
Itinerary Highlights
We will have 9 days of pilgrimage in the Holy Land. A full itinerary is linked below. Here are some highlights:
In Galilee, we will visit Nazareth – the town of Jesus' childhood, Cana – the location of his first miracle, and Capernaum – the location of Peter's home and the heart of Jesus' ministry in Galilee.
We will spend significant time in Bethlehem and Jerusalem. While there, we will see the place of Jesus' birth, the Via Dolorosa – Jesus' path to the cross, the Mount of Olives, and much more. While in Bethlehem, we will worship with the Christian community there and have the chance to get to know them better.
Details
Departing from Houston on Monday, January 11, 2021
Returning to Houston on Thursday, January 21, 2021

Other departure points may be available – however note that current cost is based on Houston-based travel

Travel company: Good Shepherd Travel
Total cost: $3,490

Includes all meals, hotels, airfare, and in-country travel
Assumes a roommate during the trip – either spouse, traveling friend, or another traveler
Private (single) rooms available for an addition $790
Registration and Itinerary