You've got questions — We've got answers!
Q: I don't have time for that much reading! 
I get it. The whole Bible seems like a lot. It is daunting.
But the reality is we can do this – together – by giving just 45 minutes each day. We may have to change our routines just a bit – watch a little less TV, be intentional about how we schedule our time for reading. But it's less than an hour!
In my thin line Bible – no study notes, and large print – this amounts to just 8 pages a day.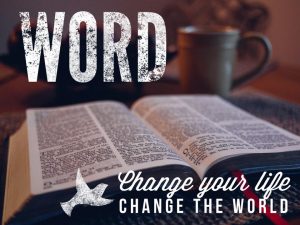 Q: Why now? Everything is so busy!

No matter what time of year we chose, there is always something that gets in the way. Martin Luther once said "How soon not now become now."
We are going to dive in now, because now is as good a time as any to undertake this challenge. the plane.
Q: What if I get behind?
Let's be honest: it will happen at some point. We will miss a day, or two, and have to catch up. Try not to skip any pages – the point is to read the whole New Testament. Instead, set aside some extra time to catch up. I find that Sunday afternoons are a great time to do some extra reading.
Q: Really, every word? What about the genealogies?
Yes, the goal is to read every single word. One thing we will discover is that some parts of the Bible are more exciting than others. But we are going to read it all – because it is all a gift from God.
Q: What if I don't understand it all?
Spoiler alert: You won't. There will be parts that all of us struggle with at different points. That's ok. Try not to get bogged down in the places that you find it harder to understand. Keep reading. Mark the page or the passage, and come back to it after this 45 day read through to wrestle with it a little more. Message Pastor David and ask about it (really! There's nothing he likes more than answering Bible question!) or ask in one of our online Bible Studies that happen each week.
Q: Ok, I'm in. What Bible should I use? 
Any Bible will work!
We provide a list of each day's readings, so you can follow along with the verse numbers in any Bible.
I recommend using a Bible that does not have study notes – when our Bible has study notes, we tend to spend time reading them as we try and gain a deeper understanding of the text. If our goal is to read from cover to cover, any study notes will slow us down.
In worship we use the Contemporary English Translation (CEB), and there is some advantage to using the same translation we use in worship. But any translation will work
(For example, I am using this large print thinline CEB Bible)