December is coming, and along with it Christmas. Special Christmas. Sacred Christmas. But above all else: Busy Christmas.
Shopping to finish. Homes to decorate. Meals to prepare. Presents to wrap. Travel plans to make and double check. Parties to attend. The list seems to go on and on. Once we reach Thanksgiving, it seems like we are all entered into the marathon of the "holiday season." There is hardly time for us to catch our breath, yet alone enjoy this special time.
Yet that is exactly what we need. In the middle of this busiest time of the year, we need to slow down. More specifically, our souls need us to slow down. And that is Advent.
Advent is time for us to hit pause.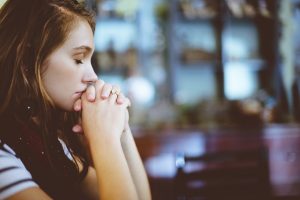 Advent is that moment of catching our breathe in the middle of the rush. Advent is becoming more aware of what God is doing in our lives and in the world. Whatever has us rushing from place to place can wait for just a moment. Stop. Take a deep breath. Enjoy your friends and family. Take in the beauty of the decorations. Pray and worship.
Across the church, Advent is the season of slowing down, of waiting and watching.
Advent is the time that we set aside to prepare our hearts for the coming of our Lord Jesus.
Because if we do not slow down, we will miss it.
We will miss the quiet hush of God, telling us that we are loved. We will miss the humble Mary and Joseph, slowly traveling to Bethlehem. And most importantly, we will miss that it is all for us.
So let's enjoy it. Let's slow down, and take it all in. In the midst of this busy season, set extra time aside for prayer. Join us for worship on Sunday mornings.
Allow yourself to take a break just to enjoy the holiness and beauty of this wonderful time of year.
Take a breath.
Take a break.
Take a moment.
Take a pause.
May you and your family have a blessed Advent, and with the Mary, Joseph, and all those who wait, may you trust that you are known and loved.
Pastor David
---